Crawford Square, 137 North Street, Pittsfield, MA.
Barbara Shea Tracy and Rose Tannenbaum at The Kinderhook Group in December and January!
For the months of December and January, The Kinderhook Group Real Estate will feature a show by photographer Barbara Shea Tracy and oil paintings by Rose Tannenbaum.
There will be an opening reception during First Fridays Artswalk on December 1st.
Barbara Shea Tracy Artist Statement:
"I am a photographer who shoots wildlife, landscapes and seascapes. The camera affords me the opportunity to capture images that bring out the full essence and uniqueness of the world and animals around us. I experiment with light and find new ways to express the beauty and awesomeness in the world we sometimes don't see. Photography is my voice.
I have chronicled the lives of wild foxes. I have had the opportunity to photograph a family of foxes throughout their journey from birth to their departure from the den. In photographing wild animals, I have been blessed with their trust and the ability to capture them intimately in their journey in the wild.
I work as a nursing professor and a family nurse practitioner who makes house calls to those who cannot get out to see a doctor. My first love is photography and the spirituality with wild animals. Playing with color and light is soul-soothing."
Rose Tannenbaum Artist Statement:
"In my abstract paintings, I work in layers. There is usually a base layer of solid colors. Then I begin adding paint until some forms begin to emerge. I go back again and add more brushstrokes on top of that. The end result is a field of color full of energy and movement, often with a visual tunnel near the center that somehow invites the viewer into the painting.
Many of my larger paintings are impressionistic, in the sense that I'm painting from memory certain places that I've visited. Some of them have begun to emerge with the feeling of waterfalls, which began to happen after a recent trip to Brazil. On the southern coast of Brazil there are short, steep mountains between the main coast road and the beaches, often with waterfalls cascading down into deep pools. Those paintings are my memory's impression of those rocky shorelines. Others evoke the landscapes of Tuscany and southeastern Europe, sometimes with the help of photographs but primarily depending on my remembrance of the experience of being there.
The smaller paintings sometimes begin as color studies, but again, what emerges is a remembrance of color and light in nature. Color harmony and composition guide the overall experience of the paintings."
Rose Tannenbaum Bio:
"I grew up in Mount Vernon, New York. I started painting with oils at age 12. I moved to the Berkshires in 1979, working in a leather shop/studio.
I studied design at Cornell; also painting, printmaking, and illustration.
BS in Design & Environmental Analysis, Cornell University. Additional coursework in illustration, typography, printmaking, painting at SUNY Purchase and the Norman Rockwell Museum, Stockbridge, MA.
Currently studying with Larry Zingale in Great Barrington.
I've been working as a graphic designer and illustrator for 26 years, and began oil painting again about six years ago."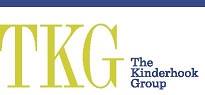 413-499-7490