Crawford Square, 137 North Street, Pittsfield, MA.
Anne Auberjonois at The Kinderhook Group in February!
For the month of February, The Kinderhook Group Real Estate will feature a show by painter Anne Auberjonois.
Anne Auberjonois studied art and landscape painting at the Art Students League with Marshall Glaser, Will Barnet, Frank Mason and Jose De Creeft. Anne has appeared in Architectural Digest and been represented by galleries in Washington D. C., Pittsburgh, PA and Taos, NM. She has had an exciting career in design, both in scenic design and packaging. Anne moved to the Berkshires permanently three years ago and has taken up painting full time.
"The Berkshires have been close to my heart since I started coming here in the early 80's. When I decided I wanted a change from a design career, this seemed like the obvious place to move to. At some point you realize that there is only a finite amount of time and if you're going to follow a dream you need to take a leap of faith. I love the Berkshire landscapes. Nature draws me visually as do the simple objects around me that make up my life. Right now I would say I am searching for my voice. So far, on this journey I have been exploring digital painting on my iPad and doing work in oils. My inspiration is easy: it is all around me. The editing process is harder" ~Anne
---
Gary Schieneman and Dana Goedewaagen at The Kinderhook Group in March!
For the month of March, The Kinderhook Group Real Estate will feature a group show by painter Gary Schieneman and photographer Dana Goedewaagen.
Gary Schieneman Description of Work:
"My art started 50 years ago when I spent two years in Paris as a young accountant making slightly more than a Bohemian income. No matter, the city was theater, and I literally walked every page of the Michelin Guide. The sites of the city inspired drawing that I began first with pencil, then pen and ink, and then charcoal.
The next step was color, which was delayed by a 50-year career, first as a partner in Ernst & Young and then as a Wall Street analyst.  Retirement in the Berkshires gave me the chance to finally see if I could be an artist. IS183 gave me the basics. My first class was pastels, which was followed by water colors and then oils. I paint in all these mediums and continue to do pen and ink and charcoal drawings.
As with Paris, everywhere you turn in the Berkshires, there is something that can be painted. I am drawn to barns and have several in the show. I also believe winter is the most beautiful time of the year (maybe because I am a ski instructor), and this exhibit reflects that.
As a late starter, I feel my art is evolving, and this showing is one step along a fascinating path."
Dana Goedewaagen Artist Statement:
"I live in Stockbridge Massachusetts, and I have a passion for photography. I spent the first 25 years of my working life in the horse industry, taking care of elite level horses on the hunter/jumper circuit. Most of this time I was lucky enough to live and work at two wonderful locations: Sunnyfield Farm in Bedford, NY, and Orleton Farm in Stockbridge, MA. I loved my job with horses, but after 25 years, I became tired of the travel involved and I left the business. I then began a career in health care, and I thought my life with horses was over forever. However, about five years ago, I developed an interest in photography, and this interest reignited my love of horses. This was a wonderful surprise to me.
Since then, I have developed a desire to document the special moments between people and the animals that are so important in their lives. I also enjoy photographing the beautiful Berkshires. This scenic area offers me many excellent and unique locations for portrait shoots, including Orleton Farm.
Look for me at horse shows and other animal events in the Berkshires, North West CT, and the Hudson Valley NY area, capturing your "Once in a Blue Moon Moments." To contact me or make arrangements for portraits of people, pets and animals, email me at bluemoonimages@icloud.com or visit my website at www.bluemoonimages.smugmug.com."
There will be an opening reception during First Fridays Artswalk on March 2nd from 5 to 8 pm.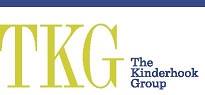 413-499-7490